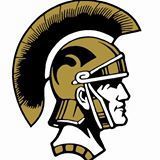 Superintendent Message
Amanda Lynch
Tuesday, June 18, 2019
June 2019
To the South Central Community:
Welcome to Summer Vacation! The 2018-19 school year ended quite well. Congratulations to our Class of 2019 students; welcome to "South Central Alumni" status!!
Although students and staff are not in session, campus is still quite a-buzz with activity. Athletic open gyms and conditioning practices and summer cleaning and maintenance upkeep still attracts lots of folks to our campus. It is nice to continually see our students so active and involved, even during the summer months.
As you are aware, the Board of Education recently entered into contract with Fanning Howey Architectural Firm to assist the district with its next steps on the journey toward a possible facilities project with the Ohio Facilities Construction Commission (OFCC). A Core Committee of internal and external stakeholders was developed, and this committee has met several times to gain an in-depth understanding of the OFCC process as well as be engaged in critical conversations about what a facilities project might "look like" for the South Central community. The next step of our journey was to solicit a larger group of community stakeholders to provide further input and discussion around what a facilities project might entail for our district. This group, known as the Facilities Advisory Committee, convened four times, and now an Open Public Community Meeting will be held June 25, 2019 from 7:00-8:30pm in the K8 cafeteria; this meeting will be designed to gauge community support of our facilities vision. A link on our website (http://southcentralfac.com) contains meeting notes, assessment reports and other useful information about our possible facilities project.
I hope you find our new website design user-friendly and of useful information. As we migrate to a new management platform, please feel free to contact the school should you find difficulty in locating information.
I continue to simply enjoy my position as superintendent in this awesome district. When I walk through the halls of both buildings, and stop into classrooms occasionally, I continue to be excited about the awesome enthusiasm for teaching and learning that happens continuously and regularly. When I am stopped by community members, the typical response is one of pride for the school system. This makes me proud to be a Trojan!
Check back to this webpage for periodic updates from me on the activities and successes of our school. I will attempt to provide new messages monthly.
Together we can,
Ben Chaffee, Jr.
Superintendent
South Central Local Schools